B-1
Immunopharmaceutical Development Unit
6F
0611
Development of a novel therapeutic approach
for treating aging-associated diseases
Chronic inflammation is related to various diseases, for which current therapeutics are quite limited. By focusing on chronic inflammation, we will develop novel therapies against cardiovascular diseases, cancer, and dementia. Moreover, an understanding of the molecular mechanisms of these diseases will help us to develop these novel therapeutics. From this point of view, we are investigating the pathophysiology of ischemic / neurodegenerative brain diseases and the potential of cardiovascular stem cells. We will conduct innovative translational research in collaboration with national organizations, private companies, and our academic institute.
Responsible Department
Department of Clinical Gene Therapy
Research Partner
FunPep Co., Ltd.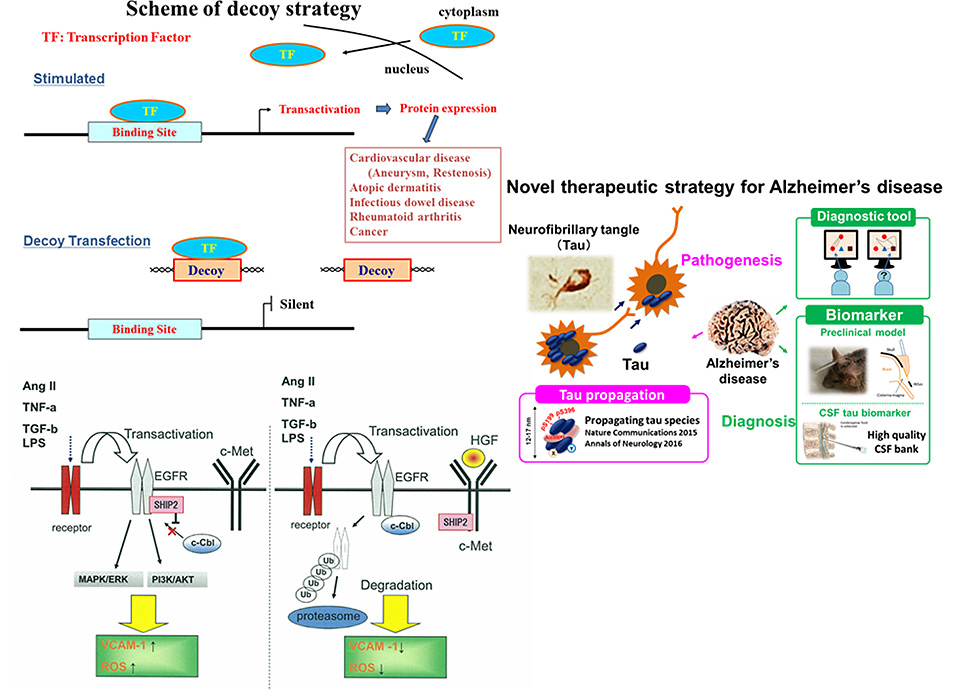 Project Members
Principal Investigator
Members
TANIYAMA Yoshiaki
Guest Professor
Department of Clinical Gene Therapy
MIYAKE Takashi
Endowed Chair Associate Professor
Department of Clinical Gene Therapy
Profile
TAKEDA Shuko
Endowed Chair Associate Professor
Department of Clinical Gene Therapy
Profile