The Institute of Large Laboratory Animal Sciences offers advanced facilities and qualified support staffs to conduct preclinical studies.
It is essential to constantly provide reliable technical assistance for researchers to promote their research.
We provide a favorable experimental environment for nonclinical studies of advanced medicine.
These facilities take necessary measures to preserve animal welfare in line with international/domestic regulations with regard to conducting genetic recombination experiments,and preventing the spread of infectious diseases.
Manager
Institute of Large Laboratory Animal Sciences, CoMIT
Professor
Institute of Experimental Animal Sciences, Faculty of Medicine
NAKAO Kazuki
The facility has laboratory animal technicians and veterinarians to support laboratory animal experiments with due consideration for animal welfare.
Development of Regenerative Medicine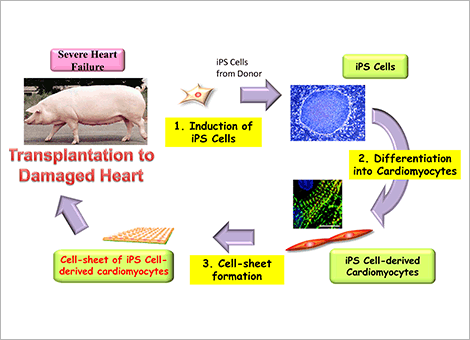 Regenerative Therapy for Severe Heart Failure with iPS Cell-derived Cardiomyocytes
Computed tomography (CT) equipment required for image analysis is available. The facility is registered in accordance with the Cartagena Act for living modified animals. Staff members include a veterinarian, animal technician, and paraveterinary workers who manage the health and well-being of the animals in the facility.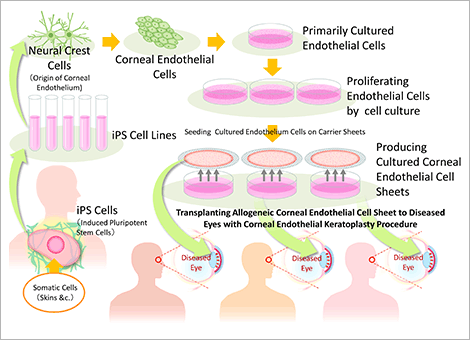 Development of Regenerative Therapy for Corneal Endothelium Using Allogeneic Human iPS Cells
Spacious operating rooms are available, so that equipment for refined surgery and various surgical devices suitable for any operative procedures can be used. The facility has a system to sterilize animal effluent, since laboratory animals may potentially have specific infections listed in the Infectious Disease Law.

Development of Functional Regeneration Devices

Development of Implantable Wireless Devices for Functional Restoration by Brain Machine Interfaces
The facility has several operating rooms, as well as a diagnostic laboratory for functional examinations. Since nonhuman primates and other large animals are often used for device development, the facility has spacious animal holding rooms with environmental enrichment and technical staff familiar with treating these animal species.